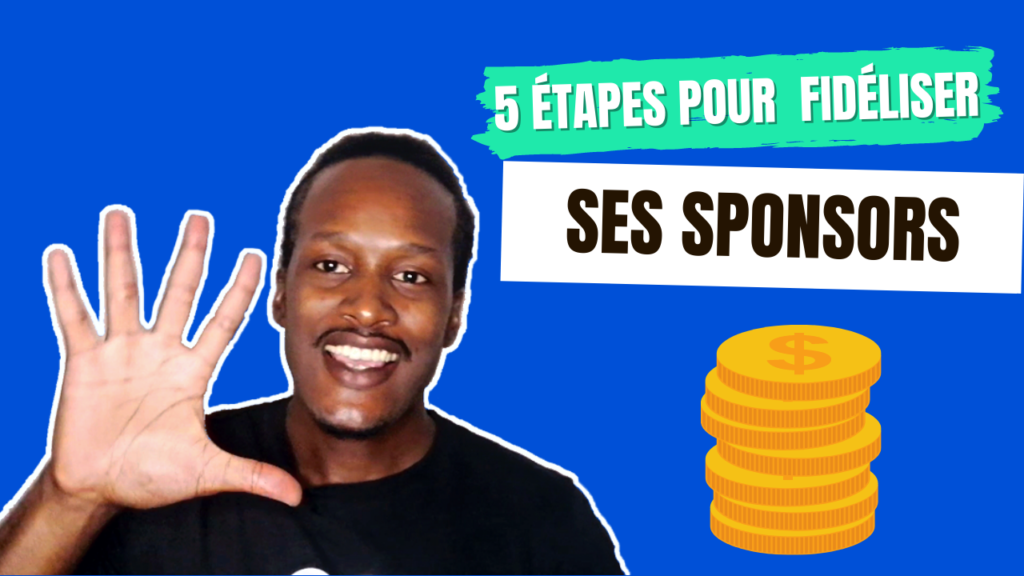 As a sports and entertainment organization, you have resolved not to neglect any lever of growth to ensure the sustainability of your organization. Indeed, after a period of strong slowdown in your business activities, optimizing all the sources of revenue available to your organization is no longer a matter of choice but rather a duty.
The sponsorship offer is naturally weakened by the partial hiatus of the sector in recent months.
Because this lever is clumsily exploited by a majority of the most modest actors (professional structure or not), we offer you the 5 keys to retain a sponsor through the activation of his brand.
You can find these 5 tips in video on our media Silad Club
1. Address activations from the canvassing phase
To ensure the success of a partnership, rights holders and advertisers should discuss activation before signing a contract.
Take the example of Major League Soccer discussing potential activation platforms during negotiations to ensure that partners have a vision on how to bring the partnership to life while also projecting the necessary budget to fund the program.
"We absolutely want to discuss activation before a deal is made. A sponsor will never be successful if they spend all their money on rights fees, "said Russell Sargeant, Senior Director, Partnership Marketing at Soccer United Marketing, the commercial arm of MLS.
2. Play an active role in the process
Rights holders need to brainstorm and come up with activation ideas proactively throughout a relationship.
"Sponsors have so many initiatives on their plate, so it's up to the rights holders to be creative. We meet with sponsors, find out their marketing calendar and find out how we can leverage their business to develop activation programs, "said Beth Schnitzer, senior vice president of strategic alliances at Pier 39.
Major League Soccer also plays a role similar to that of an agency by proactively coming up with ideas.
"We do not sit idly by and wait for partners to come and see us. We take a consultative approach by understanding their business and coming to them with ideas, "said Sargeant.
MLS is looking for platforms that allow sponsors to engage football fans in meaningful and authentic ways.
"No one understands our sport or our property better than we do. They may not always take our advice, but more often than not they do. "
3. Integrate an activation budget into the sponsorship contract
Some rights holders have found success by including activation budgets in sponsorship contracts.
The National Hockey League includes "segregated funds" in visibility agreements. The beneficiary began offering the funds four years ago as part of its "big event" strategy which includes the NHL Winter Classic, Heritage Classic and other "possible" marketing platforms.
"A company may have developed an activation strategy for a single event, but not for the entire season. We are prepared to set aside funds that they can use at a later date, "said David Lehanski, vice president of the NHL Integrated Sales group.
Other rights holders have also found success with activation credits. Pier 39 allocates approximately five to ten percent of each rights royalty to activation expenses. Sponsors can use the money to pay for staff, premium items and promotions, Schnitzer said.
4. Improve the experience during the event
To get their money's worth, sponsors must create programs that enhance the spectator experience.
When developing programs, sponsors and rights holders should ask themselves the question, "Will anyone notice if the sponsor is not there?" "
"Our goal is for fans to notice a difference if AT&T were taken out of a space. We want to add value to the event experience, "said Travis Dillon, vice president of activation and property management at The Marketing Arm, who helps develop strategy and execute deals for AT&T Inc.
Dillon cites the AT&T Pebble Beach National Pro-Am as an example. The phone company activated an event with the AT&T Digital Clubhouse, during an on-site experiential program where participants can watch live footage of the tournament via U-verse (IPTV); follow the leaderboard and recharge their phones.
"We want to fit into the fabric of the event. »
5. Create events between sponsors
Rights holders can use sponsor networks to enable them to share best practices and facilitate cross-promotions.
For example, Pier 39 regularly uses business club events to highlight its successes and stimulate the sharing of ideas.
"Some partners are super active, some aren't. We want to stimulate creativity, "said Schnitzer.
In order to win contracts and perpetuate your sponsor relationship, Silad supports you by enriching your offers with personalized activation proposals .
Do you want to strengthen the financial autonomy of your organization? Contact us, we will be happy to help.