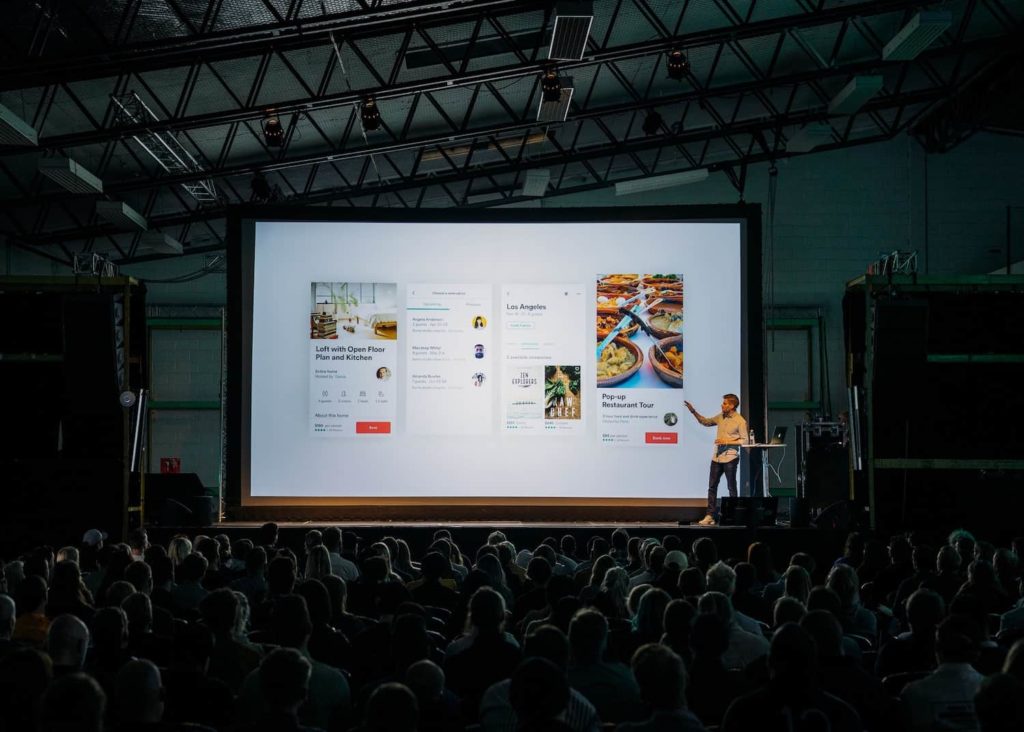 At a time of questioning the model of our society, many organizations are rethinking their economic model. And if there is one sector that is not immune to the crisis, it is the events sector. Since the start of containment due to Covid-19 in France, all event organizers have seen their organization extremely weakened by the ban on gatherings.

To reduce the risks that such excitement persists, we help you imagine the design of your event of tomorrow. Whether it is a 100% virtual hub or a variation in addition to a physical organization, we have listed suitable solutions depending on the type of event.

W orkshop and training

If you are a regular LinkedIn user, you have most certainly seen company publications appear in your news feed mentioning the upcoming organization of webinars for presentations of all kinds, with the common background: "How to reinvent yourself after the covid? ".
The webinar is actually a real-time online presentation, which can be shared and viewed in replay as well. Generally, the webinar host is accompanied by one or more speakers who can present their slides to an audience of guests who can ask their questions through a chat or voice.
The webinar is the best alternative to real events like workshops, trainings or courses.
Here is our selection of platforms offering practical features to organize your webinar:
Show et concert live

For the virtual organization of a live performance such as a concert or other show, audience and engagement will be the preferred indicators for the organizer.
Livestreams are known to boost engagement. Almost all social media platforms have a live video feature. According to Facebook, live video averages six times more engagement than regular video.

The One World Together at Home charity virtual concert, organized by Global Citizen, is a good example of good practice.
Among these platforms you will find:
Trade fairs and conferences

For more formal events like trade shows and conferences, some platforms offer more suitable features for generating leads and sales. Although it is difficult to reproduce the interactions that physical events allow, these platforms offer networking tools.
And for a feeling of total immersion, virtual reality technology seems to be best suited to provide the interaction experience sought during participation in an event. It is probably an opportunity that will not be long in seizing the players in the VR market (Virtual Reality for Virtual Reality). We will publish in a future article our selection of the most reliable VR solutions on the market.
In the meantime, the Silad team supports you. Please do not hesitate to contact us if we can help you, or if you would like to know more about our online ticketing and sponsorship solutions .